New Role For Religion In American Politics: How The Evangelical Church Is Shaping The Middle-Eastern Politics In Particular In The Israeli Palestinian Conflict
380
688
---
Abstract
The longstanding political turmoil in the Middle East especially between Israelis and Palestinians attracts worldwide attention.
A main player in the area is the USA. Their pro-Israeli foreign policies are highly visible especially during Republican Presidencies.
Considering that the last five Republican Presidents were Evangelical Christians my concern is to clarify their religious beliefs
and their relationships to the foreign policies implemented in the area. What started as a religious Puritan movement in the
16-17th centuries in England and moved to the USA later on turned into a far-right Christian political movement. Their literal
interpretation of the Bible, including the belief that the Jewish people were given the land of Israel by God himself supported
the Jewish Zionist movement at the turn of the century and developed their name into Christian Zionists around the 1980's.
The current Trump Administration and their recent move of the USA embassy to Jerusalem, signifying the official acceptance
of Jerusalem as the capital of Israel and the following change of discourse about the Palestinians, will be studied. I will first
define and describe the two ideologies, that is, Jewish Zionism and Christian Zionism followed by their historical paths focusing
mainly on Christian Zionism. I will conclude by analyzing the Christian Zionists' view of modern Israel and the resulting policies.
Keywords
References
Burge, Gary, M. (2014). "Evangelicals and Christian Zionism" in Zionism and the Quest for Justice in the Holy Land, Edited by Donald E. Wagner and Walter T. Davis, Pickwick Publication.
Cook, J. (2018). "Under Trump, the Israel lobby is a Hydra with many heads", Middle East Eye, https://www.middleeasteye.net/columns/under-trump-israel-lobby-hasgrown-many-headed-hydra-1970608671 Accessed: 10.08.2018
Cortellessa, E. (2018). The Times of Israel. https://www.timesofisrael.com/on-70thanniversary-trump-says-us-has-no-better-friends-anywhere-than-israel/ Accessed: 10.08.2018
Goldman, S (2018). God's Country: Christian Zionism in America, Philadelphia: University of Pennsylvania Press (PENN).
Haija, R. M. (2006). "The Armageddon Lobby: Dispensationalist Christian Zionism and the Shaping of Us Policy towards Israel-Palestine", Holy Land Studies, 5.1, 2006, pp.75–95 Muse Project Hal, L. The Late Great Planet Earth, London: Lakeland, 1970.
Halsell, G. (1988). "Israeli Extremists and Christian Fundamentalists: The Alliance" Washington Report on Middle East Affairs, December 1988, p.31 https://www.wrmea. org/1988-december/israeli-extremists-and-christian-fundamentalists-the-alliance.html Accessed: 25.5.2018
Hornsttra, W. (2007). Christian Zionism Among Evangelicals In The Federal Republic Of Germany, 2007 Oxford Centre for Mission Studies, Unpublished PhD Thesis http://gc.uofn. edu/files/journals/1/Resources/WillemHornstraPhDdissertation.pdf Accessed 15.7.2018
Ice, T. D. (2009). "Lovers of Zion: A History of Christian Zionism", In Article Archives, Paper 29 http://digitalcommons.liberty.edu/pretrib_arch/29, Accessed: 27.03.2018
Kiracofe, C. A. Jr. (2009). Dark Crusade: Christian Zionism and US Foreign Policy, I.B.Tauris & Co Ltd.
Mearsheimer, J. J. & Walt, S. M. (2006). The Israel Lobby And U.S. Foreign Policy, Harvard University Joh F. Kennedy School of Government Faculty Research Working Paper Series RWP06-011, Published by New York: Farrar, Straus and Giroux in 2007 http://mearsheimer.uchicago.edu/pdfs/A0040.pdf Accessed: 7.7.2018
Mohr, S. (2013). "Understanding American Christian Zionism: Case Studies of Christians United for Israel and Christian Friends of Israeli Communities", Journal of Politics & International Studies, 9, pp. 287-331
Morrison, P. (2007). The Dangerous Potent Elixir of Christian Zionism, Washington Report on Middle East Affairs, pp. 58-59. https://www.wrmea.org/007-april/thedangerous-potent-elixir-of-Christian-zionism.html. Accessed: 27.03.2018
Prior, M. (2005). Zionism and the State of Israel a Moral Inquiry, Taylor & Francis e-Library.
Salleh M. A. (2011). The Christian Right and US Foreign Policy in the Twenty-first Century, Durham theses, Durham University, p.144. Available at Durham E-Theses Online: http://etheses.dur.ac.uk/669/
Sizer, S. R. (2002). The Promised Land: a critical investigation of Evangelical Christian Zionism in Britain and the United States of America since 1800, PhD thesis, Middlesex University, Accessed: 25.5.2018
Sizer, S. R. (2005). Christian Zionism: Its History, Theology and Politics, AAARGH Internet Editions. http://www.stephensizer.com/wp-content/uploads/2008/10/ Christian-Zionism-Master-History-part-1.pdf Accessed: 25.5.2018
Steiner, K. & Lundberg, A. (2015). "Peace and End Time Expectations in Christian Zionism", Nordic Journal of Religion and Society, 28(2), pp. 117–136
Strong, M. (2018). "How Christian Zionist Got Their Man into the White House" Middle East Eye, 2, http://www.middleeasteye.net/essays/battle-armageddon-776157873 Accessed: 10.7.2018
Tuchman, B. W. (1957). Bible and Sword: How the British came to Palestine, Redman UK: Macmillan.
Victor, B. (2005). The Last Crusade: Religion and the Politics of Misdirection, London.
Wagner, D. (2003). Christian Zionists, Israel And The ' Second Coming' Part 2 in a series of 5 articles on Christian Zionism: Part 1 – Part 2 – Part 3 – Part 4 – Part 5, The Daily Star. http://www.informationclearinghouse.info/article4930.htm Accessed 8.7.2018
Watson, W. (Dr.). A History of Christian Zionism: Philo-Semitism and the Expectation of Israel's Restoration, Colorado Christian University, no date
Details
| | |
| --- | --- |
| Primary Language | en |
| Journal Section | Articles |
| Authors | --- |
| Dates | Publication Date : October 30, 2018 |
Cite
| | |
| --- | --- |
| Bibtex | @research article { iusiyasal500564, journal = {İstanbul Üniversitesi Siyasal Bilgiler Fakültesi Dergisi}, issn = {1303-1260}, eissn = {2148-5356}, address = {}, publisher = {Istanbul University}, year = {2018}, volume = {27}, pages = {149 - 161}, doi = {}, title = {New Role For Religion In American Politics: How The Evangelical Church Is Shaping The Middle-Eastern Politics In Particular In The Israeli Palestinian Conflict}, key = {cite}, author = {Tekdal Fildiş, Ayşe} } |
| APA | Tekdal Fildiş, A . (2018). New Role For Religion In American Politics: How The Evangelical Church Is Shaping The Middle-Eastern Politics In Particular In The Israeli Palestinian Conflict . İstanbul Üniversitesi Siyasal Bilgiler Fakültesi Dergisi , 27 (2) , 149-161 . Retrieved from https://dergipark.org.tr/en/pub/iusiyasal/issue/41425/500564 |
| MLA | Tekdal Fildiş, A . "New Role For Religion In American Politics: How The Evangelical Church Is Shaping The Middle-Eastern Politics In Particular In The Israeli Palestinian Conflict" . İstanbul Üniversitesi Siyasal Bilgiler Fakültesi Dergisi 27 (2018 ): 149-161 <https://dergipark.org.tr/en/pub/iusiyasal/issue/41425/500564> |
| Chicago | Tekdal Fildiş, A . "New Role For Religion In American Politics: How The Evangelical Church Is Shaping The Middle-Eastern Politics In Particular In The Israeli Palestinian Conflict". İstanbul Üniversitesi Siyasal Bilgiler Fakültesi Dergisi 27 (2018 ): 149-161 |
| RIS | TY – JOUR T1 – New Role For Religion In American Politics: How The Evangelical Church Is Shaping The Middle-Eastern Politics In Particular In The Israeli Palestinian Conflict AU – Ayşe Tekdal Fildiş Y1 – 2018 PY – 2018 N1 – DO – T2 – İstanbul Üniversitesi Siyasal Bilgiler Fakültesi Dergisi JF – Journal JO – JOR SP – 149 EP – 161 VL – 27 IS – 2 SN – 1303-1260-2148-5356 M3 – UR – Y2 – 2018 ER – |
| EndNote | %0 İstanbul Üniversitesi Siyasal Bilgiler Fakültesi Dergisi New Role For Religion In American Politics: How The Evangelical Church Is Shaping The Middle-Eastern Politics In Particular In The Israeli Palestinian Conflict %A Ayşe Tekdal Fildiş %T New Role For Religion In American Politics: How The Evangelical Church Is Shaping The Middle-Eastern Politics In Particular In The Israeli Palestinian Conflict %D 2018 %J İstanbul Üniversitesi Siyasal Bilgiler Fakültesi Dergisi %P 1303-1260-2148-5356 %V 27 %N 2 %R %U |
| ISNAD | Tekdal Fildiş, Ayşe . "New Role For Religion In American Politics: How The Evangelical Church Is Shaping The Middle-Eastern Politics In Particular In The Israeli Palestinian Conflict". İstanbul Üniversitesi Siyasal Bilgiler Fakültesi Dergisi 27 / 2 (October 2018): 149-161 . |
| AMA | Tekdal Fildiş A . New Role For Religion In American Politics: How The Evangelical Church Is Shaping The Middle-Eastern Politics In Particular In The Israeli Palestinian Conflict. İstanbul Üniversitesi Siyasal Bilgiler Fakültesi Dergisi. 2018; 27(2): 149-161. |
| Vancouver | Tekdal Fildiş A . New Role For Religion In American Politics: How The Evangelical Church Is Shaping The Middle-Eastern Politics In Particular In The Israeli Palestinian Conflict. İstanbul Üniversitesi Siyasal Bilgiler Fakültesi Dergisi. 2018; 27(2): 149-161. |
| IEEE | A. Tekdal Fildiş , "New Role For Religion In American Politics: How The Evangelical Church Is Shaping The Middle-Eastern Politics In Particular In The Israeli Palestinian Conflict", İstanbul Üniversitesi Siyasal Bilgiler Fakültesi Dergisi, vol. 27, no. 2, pp. 149-161, Oct. 2018 |
---
 Archive
 Editorial Board
 Contact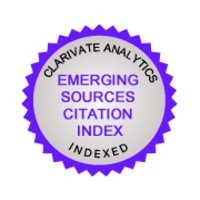 Emerging Sources Citation Index (ESCI)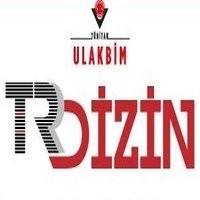 TR Dizin