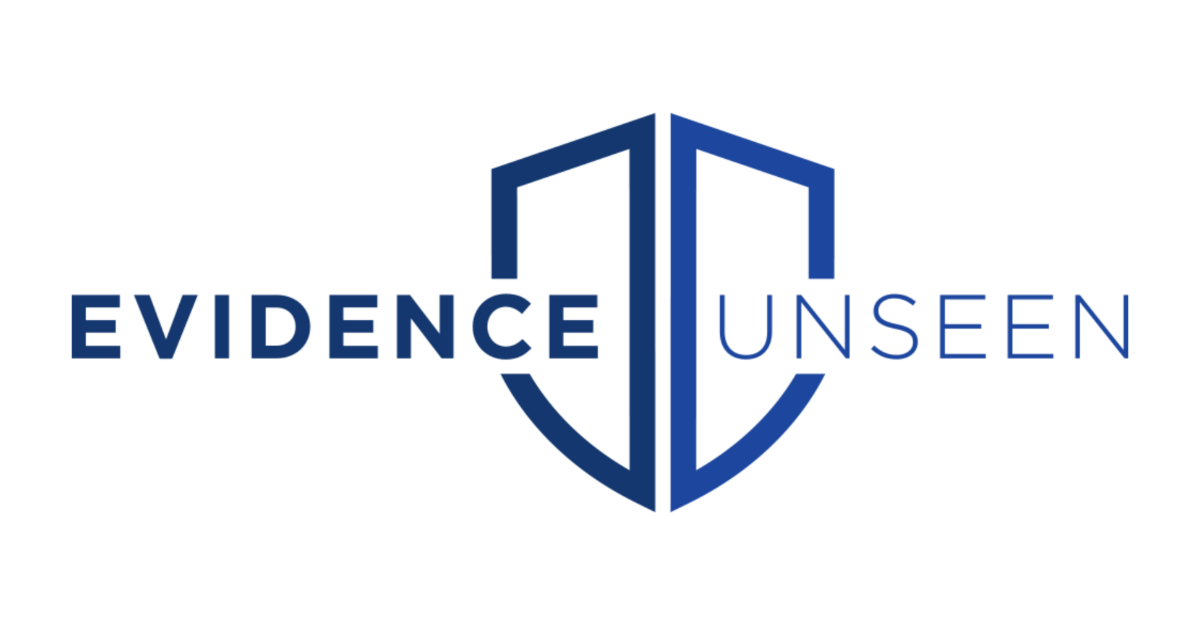 Authorship of the Pentateuch
The Pentateuch (e.g. Genesis, Exodus, Leviticus, Numbers, Deuteronomy) claims to be written by Moses. He wrote "all the words of the Lord" (Ex. 24:4). The rest of the Pentateuch is claimed to be written by Moses, as well (Ex. 17:14; 34:27; Num. 33:2; Deut. 31:9). Later OT authors believed Moses wrote the Pentateuch (Josh. 1:7; 8:31-32; 1 Kings 2:3; 2 Kings 14:6; Dan. 9:11; Ezra 6:18; Neh. 13:1; Mal. 4:4). Moreover, Jesus believed Moses wrote this book, quoting Exodus 20:12 (Mk. 7:10; Lk. 20:37), and Paul also attributed Exodus to Moses (Rom. 10:5). Because Moses was trained in the Egyptian court, he is the most likely candidate to write the book. The other Jews were uneducated slaves in Egypt, and they were most likely illiterate.
Critical View of Authorship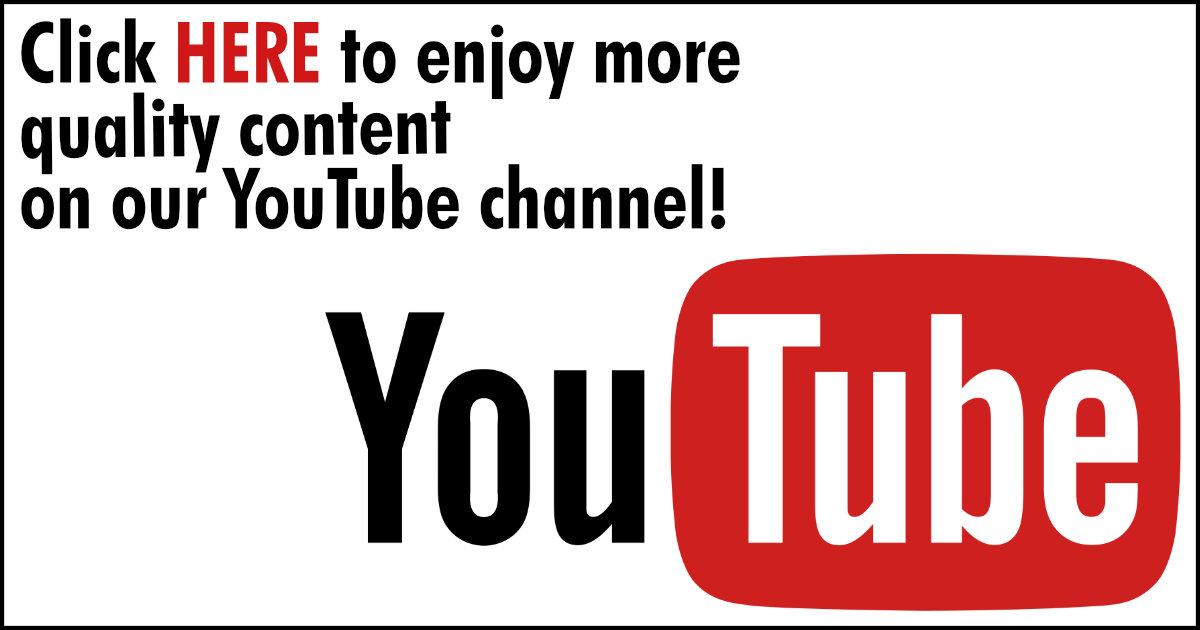 The JEDP theory (sometimes called the Graf-Wellhausen or Documentary Hypothesis) was developed in the 18th and 19th century by critical scholars of the Bible. Under this view, the Pentateuch was not written by Moses. Instead, it was the result of a later author/editor, who pieced multiple sources together. Among these sources were:
J: From the German "Jahweh" or Yahwist source (dated ~950-850 BC).
E: From the Elohist source. Northern kingdom (~750 BC).
D: From the Deuteronomistic source. Southern kingdom (~650 BC).
P: From the Priestly source. Post-exilic (~587 BC).
The JEDP theory became a popular theory in critical schools. Under this view, the entire Pentateuch was not finished until around 400 BC! Even today, this view of Pentateuchal authorship is commonly taught in universities.
Response to the JEDP Theory
There are multiple arguments against the JEDP theory.
First, the JEDP theory was developed before the advent of modern archaeology. Over the last two hundred years, the science of archaeology has confirmed, rather than denied Mosaic authorship. Even JEDP supporter William F. Albright writes, "Wellhausen still ranks in our eyes as the greatest biblical scholar of the nineteenth century. But his standpoint is antiquated and his picture of the early evolution of Israel is sadly distorted."[1] John Elder writes, "Nowhere has archeological discovery refuted the Bible as history."[2]
Second, this theory is not supported by any empirical evidence. The JEDP theory is a purely literary theory –not an empirical one. When scholars excavated the Qumran Caves, they did not discover pieces and parts of books. Our oldest manuscripts (the Dead Sea Scrolls) have entire books –not pieces and parts split into different schools or sources. That is, we have never discovered the "J" or "E" sources; these are only theorized.
Third, this theory has an antisupernatural bias. Most of the conclusions of the JEDP theory are not based on the evidence; instead, they are based on a previously assumed worldview: naturalism. Archer equates this with "the attempt of persons who are color blind to judge the masterpieces of Turner or Gainsborough."[3] Needless to say, different conclusions will necessarily be reached, if naturalism is previously assumed before investigating the evidence. Archer observes, "Conceivably every historical record in the Bible could be verified by archeological discovery and the rationalist would still affirm his antisupernatural position."[4]
Fourth, this theory begins with the assumption that the text is guilty until proven innocent. When doing history, we should approach the text (whether secular or sacred) based on the claims it makes about itself –unless we are given good reasons to deny these claims. These JEDP theorists begin by assuming these claims are wrong, rather than proving these claims are wrong. In this way, these theorists assume that they know more about the authorship of these books than the ancient men themselves.[5]
Fifth, this theory is not scientific but subjective. Archer documents the muddled subjectivity accompanying this theory in chapters 6 and 7 of A Survey of the Old Testament Introduction.[6] Critics have revised and rewritten the JEDP theory so many times that it becomes difficult to see if it should be considered a scientific investigation or a subjective speculation.
Sixth, this theory is unfalsifiable. Whenever a passage doesn't align with the JEDP theory, a "redactor" or "interpolator" is theorized to keep the theory afloat. This makes the theory unfalsifiable. For example, the author of Genesis focuses on Shechem, while a post-exilic author would surely focus on Jerusalem. When evidence like this doesn't fit the JEDP theory, the critics usually claim, "This must be the result of a later redactor changing the text, but it still must have been post-exilic."[7]
Egyptian Evidence
If the author of Exodus had truly lived in Egypt (as the text claims), then we should expect him to be familiar with Egyptian culture and language. A later author would not have these influences. Remarkably, this is exactly what we do find, when we read through the Pentateuch!
Egyptian Names: The name Pithom ("the house of Atum"), Potiphera ("the gift of Ra"), Asenath ("the favorite of Neith"), and Joseph's title Zaphenath-pa'neah (Gen. 41:45 "Nourisher of the land of the living one") are all Egyptian in origin.[8] The expression "over the house" was used in ancient Egyptian (Gen. 39:4).[9] The word "magician" (Gen. 41:8) is Egyptian –not Hebrew.[10] Archer observes that the Pentateuch "uses a greater percentage of Egyptian words than elsewhere in the Old Testament."[11] James Hoffmeier writes, "The Moses episode clearly is set in Egypt and six of the key terms used in Exodus 2:3 are of Egyptian origin, not Babylonian. The words basket, bulrush, pitch, reed, river and (river) banks all have Egyptian cognates. This factor strongly reflects the Egyptian setting and origin of the biblical story."[12] He adds, "Joseph's master, Potiphar, and his father-in-law, Potipherah (Gen. 41:45), share variations of the same name, which in Egyptian means 'he whom Re (the sun-god) has given.'"[13] Walter Kaiser points out that Moses' name "is generally considered to be Egyptian in origin."[14]
Egyptian Environment: The author of the Pentateuch writes about Egyptian –not Palestinian –seasons and weather (Ex. 9:31-32). The flora and fauna are Egyptian –not Palestinian. He mentions the acacia tree, tahash skins (Ex. 25:5; 36:19), antelope (Deut. 14:5), and the rock badger (Lev. 11:5).[15] The author even describes details about Jordan in comparison to Egypt (Gen. 13:10; see also Num. 13:22; Gen. 33:18)! The author has to tell his audience that Shechem is a city in the land of Canaan, which is an absurd detail to add if the Jews had been in Canaan for centuries. Why would the author use Egyptian details to describe Palestine, unless he actually grew up in Egypt –not Palestine –as the Pentateuch claims?
Egyptian Culture: Joseph lives for 110 years, which was the ideal life span for an Egyptian –symbolic for wisdom or blessing. Hoffmeier writes, "More than thirty references are known from Egyptian texts in which a 110-year life span is mentioned. It was a symbolic figure for a distinguished sagely man. One such example is Ptahhotep, who left to posterity a wisdom text from c. 2320 BC. Another individual was Amenhotep, son of Hapu, who served Pharaoh Amenhotep III (1390-1352 BC). Often references to 110 years appear in prayers or wishes such as, 'May I reach 110 years on earth such as every righteous man,' and 'May he [the god Amun] give me the 110 years as to every living righteous man.' Could it be that Joseph's age at death reflects the use of this Egyptian honorific number that represented the ideal life?"[16] Moreover, raising foreign children in the court nursery is spoken of in the 18th Dynasty (e.g. Moses).
Archaeological Evidence
There is a sizeable amount of archaeological evidence that further supports early, Mosaic authorship of the Pentateuch:
1. The term for "covenant" (Hebrew berith) is used throughout the second millennium BC –not the first.[17] Hoffmeier writes, "Interestingly, those from the second half of the second millennium BC are closest in style to the covenant structure of Exodus 20-24 and Deuteronomy."[18]
2. Joseph was sold for the correct price of a slave in the first half of the second millennium BC (~2,000 to 1,500 BC).[19] The other periods do not have this price for a slave.
3. Deuteronomy uses a recognizable Suzerainty treaty, which was only used in second millennium BC –not the first.[20]
4. The laws of the Pentateuch were given largely to a desert people, which would not make sense to a post-exilic audience (Lev. 16:10; Deut. 23:12-13; Num. 10:14ff).
5. The city of Ur was thought to be mythical, until it was discovered in southern Sumeria. It enjoyed an advanced civilization until roughly 2,000 BC (exactly the time of Abraham).[21]
6. The name Abraham has been found as early as the 16th and 15th centuries BC.[22] Moreover, the names Jacob, Isaac, Ishmael, and Joseph are all attested in the correct time period.[23]
7. Archaeologists found a Stela of King Merneptah which dates to the 1,200's BC and specifically mentions the nation of "Israel," as well as the Hittites, Canaan, Ashkelon, Gezer, and Yanoam.[24] If a pagan king mentions Israel's control of Palestine at this time (especially in the north!), the conquest of Canaan must have occurred far before this period.
8. The laws of Deuteronomy and Leviticus cannot belong to a late dated "P" source, because these closely parallel the Code of Hammurabi –an ancient Babylonian legal code.
9. Abraham's practice of having the adopted son Eliezer being "son of his house" (Gen. 15:2) was common practice (according to the Nuzi texts). It was also customary to set this aside in light of a biological son (as Abraham did, when Isaac was born).[25]
10. The Nuzi documents support the practice of selling your birthright, as seen in Esau and Jacob (Gen. 25:33).[26]
11. The Nuzi record shows that possessing the family teraphim (or idols) was a legal action at the time (Gen. 31).[27]
12. Why would a later author use the term Raamses and Pithom for these store cities? After the exile, the capital of Egypt was Tanis. In fact, Tanis was the capital all throughout the time of the monarchy. A later author would surely use the later name –not the ancient one.
13. The actions of the patriarchs are greatly opposed to the Law. Abraham marries his half-sister (Lev. 18:9; 20:17; Deut. 27:22), and Jacob marries his sister in law (Lev. 18:18). If this was all written later, then why would they write the story this way? It would contradict the legal system that they were trying to set up. This would be a political nightmare.
14. Critics used to deny that Moses could have written in the 2nd millennium BC, because it was thought that humans couldn't even write at that time. They also believed that the Hittites, the Horites, Ur, Haran, Sodom, Gomorrah, and Belshazzar were mythical creations of the author –not real, historical cities, people, and places. These fallacious assumptions have all been overturned by modern archaeological discovery.[28]
Hittites: These people were thought to be mythical, when the Bible recorded them (Gen. 23:10). Then in 1906, the Hittite library was discovered in Turkey. The Hittite capital was discovered, along with more than 10,000 clay tablets that contained the Hittite's law system.[29]
Ur and Haran: Both Ur and Haran were flourishing cities in the 21st century B.C., and they were discovered by Leonard Woolley in 1922.[30]
Sodom and Gomorrah: These cities were referenced in extrabiblical accounts and their supposed geography is covered with pitch and intensely heated rock. These cities were said to be destroyed by fire, according to the Bible.[31]
15. The Four Kingdoms of Genesis 14 were thought to be mythical, but these have all been found in ancient tablets.[32]
Later Authors Refer to Pentateuchal History
If the Pentateuch was written late, then why do the later prophets virtually reconstruct its entire history in their books? It makes more sense that the Pentateuch had been ingrained into the Hebrew culture for centuries, and the prophets referred to this history as obvious and well-known. For instance, the prophets mention the Garden of Eden (Is. 51:3), Noah (Is. 54:9), Abraham (Ezek. 33:24; Is. 29:22), Sodom (Ezek. 16:46ff; Zeph. 2:9; Hos. 11:8), Jacob buying land (Josh. 24:32), the Exodus (Hos. 11:1; Mic. 6:4; Ezek. 20:5-7; Amos 2:10), Israel's history (Ps. 78, 105, 106, 135, 136), plagues in Egypt (Amos 4:10), the poles of the Ark (1 Chron. 15:15), and many, many other aspects of the Pentateuch's history. These are just throwaway, casual allusions to the Pentateuch, as though the authors took these events for granted.
Arguments Against Mosaic Authorship Refuted
Let's consider a number of objections to Mosaic authorship held by JEDP theorists:
OBJECTION #1: Why are there multiple names for God, if a single author composed the Pentateuch?
CLAIM: JEDP theorists note multiple names for God in the Hebrew text. For instance, in Genesis 1:1-2:3, the author uses the term "Elohim" for God, while Genesis 2:4 introduces the term "Yahweh." Critics argue that a later author/editor came across two creation stories, and he spliced them together. One is from the Elohist (or "E") source, and the other is from the Yahwist (or "J") source.
RESPONSE: The term Elohim refers to God as Creator, while Yahweh refers to him as Covenant-Maker (see this usage in Ex. 6:3). Some interpreters see Genesis 1 as referring to physical creation, while Genesis 2 focuses on spiritual creation. Others regard Genesis 1 as the big picture of the cosmos, and Genesis 2 as a "zoom in" on the human race –the center of God's creation. When dealing with the cosmos, God has one name, but when dealing with humans, he has another. These are not contradictory accounts; they are complimentary accounts. In the same way, the NT authors call Jesus both "Savior" and "Lord." But, few would see these titles as evidence of dual authorship!
This claim assumes that one author cannot use two different words to describe God. And yet, we would never place this arbitrary criterion on any other kind of literature. Consider C. S. Lewis as an example. He wrote juvenile books for kids, educational books in philosophy, devotional Christian literature, and poetry. If we applied this criterion to Lewis' works, we might divide his writing into four separate writing communities! –the Juvenile Source, the Educational Source, the Devotional Source, and the Poetry Source (or JEDP). While this is clearly nonsense, this methodology is similar to the subjective nature of the JEDP theory.
The use of two different names does not prove two separate authors; it proves that one author had two separate purposes. Consider the film Raiders of the Lost Ark. In the archaeology classroom, students probably called their professor "Dr. Jones," but on the field, they might call him "Indiana" or "Indy" or another nickname. Different contexts require different names. Moreover, Moses wrote over the course of four decades into different contexts to different people for different purposes. Will you repeat yourself and have different style over 40 years of writing?
OBJECTION #2: How could Moses record his own death in Deuteronomy 34?
CLAIM: Critics point out that Moses could not have written all of the Pentateuch, because the end of Deuteronomy (ch. 34) records his death.
RESPONSE: This is not a new objection. Obviously, readers of the Bible have made this observation for millennia. Proponents of Mosaic authorship have always assumed that a later author added this final chapter after Moses died. Because the book of Joshua is a clear continuation of the story, it is argued that Joshua probably wrote Moses' obituary. Likewise, the prophet after Joshua probably wrote his obituary. Admitting that the last chapter was a later addition is different than saying that all the chapters were later additions or redactions. This objection really throws the baby out with the bathwater. We cannot judge the theory of Mosaic authorship based on the last chapter of the Pentateuch. Instead, we need to base our judgment on all of the collective chapters combined.
OBJECTION #3: Why are later names used, if Mosaic authorship is true?
CLAIM: In certain points of the Pentateuch, later names are used in the text. For instance, the city of Dan (Gen. 14:14), the city of Bethel (Gen. 28:19), and the names of Israelite kings (Gen. 36:31) are all anachronistic titles. That is, these titles did not exist at the time. These places were named with these titles later in history. Critics argue that this proves post-exilic authorship.
RESPONSE: It is perfectly appropriate for a later author to update the name of a land or people. This would be similar to a historian using a modern name for a city, rather than using its ancient name. For instance, a tour guide might say that two Native American tribes fought over the territory of Kentucky, rather than giving the Iroquois name Kentake, which was used three hundred years ago. Put another way, why would later generations still refer to these territories with their ancient names, rather than their current names? Using antiquated names would be intentionally difficult for the contemporary audience to understand.
Moreover, it makes more sense that later authors would change the names of a few cities, than the idea that later authors knew elements of history, culture, and archaeology (as the critics claim). A later author might change a name retrospectively, but how could he know history retrospectively hundreds or thousands of years after the events in question?
OBJECTION #4: How could Moses write this before the monarchy (Gen. 36:31)?
CLAIM: This passage refers to a time "before any king ruled over the Israelites." But, critics argue, this was supposedly written 500 years before Israel became a monarchy. If this is truly Mosaic authorship, how could the author have known about the future kingship in Israel?
RESPONSE: This is another case of an antisupernatural bias. If God exists, then he can know and impart the future to finite human beings through supernatural revelation. Moreover, God had made promises to Abraham (Gen. 17:16) and Jacob (Gen. 25:23; 35:11) about kings being among their descendants. Since Moses knew these promises, he was aware that a king would come in Israel's future. This is why God gave Moses laws for the future king (Deut. 17:14-15). Clearly, God had promised the Jews land and a nation. It only made sense to see the need for a future king, as well. In this passage above, Moses was comparing and contrasting Israel's future kingdom with Edom's. He was demonstrating that Israel would overcome Edom.
OBJECTION #5: How could camels exist at this time (Gen. 12:14-17; 24:63; 30:43)?
CLAIM: Critics claim that camels were not domesticated during this time (~2,000 BC). In fact, they claim that they were not domesticated until 1,000 BC.
RESPONSE: This is an argument from silence. Even if we had no record of domesticated camels, we would not necessarily expect to find this in any records, because our knowledge of 4,000 years ago is fragmentary. However, remarkably, we do have records of domesticated camels during (and even before) this period of history. K.A. Kitchen writes, "There is both philological and archaeological evidence for knowledge and use of this animal [the camel] in the early second millennium BC and even earlier."[33]
OBJECTION #6: Were the Philistines around at this time or not (Gen. 21:32-34; 26:1-18)?
CLAIM: Critics note that the Philistine nation did not exist until the 12th century BC. This, they charge, is an anachronism on behalf of the author.
RESPONSE: The author of Genesis does not claim that the Philistine nation was large (as it was in the 12th century or later). Instead, the Philistines were most likely a small tribe at this time. We detect this from the text in Genesis 21:25, when the Philistine king (Abimelech) is intimidated by Abraham and his tribe of a couple hundred men! Moreover, these passages only mention Gerar, which was the smallest of the Philistine city-states. The bigger city-states are not mentioned (e.g. Ashdod, Ashkelon, Ekron, Gath, and Gaza –Josh. 13:3; 1 Sam. 6:17). Moreover, Kitchen notes, "We know so little about the Aegean peoples as com­pared with those of the rest of the Ancient Near East in the second mil­lennium BC, that it is premature to deny outright the possible existence of Philistines in the Aegean area before 1200 BC."[34]
OBJECTION #7: We don't know some of the other authors of Scripture, so Mosaic authorship isn't an important issue.
CLAIM: The author of the book of Hebrews is unknown to us. However, we can still take truth from this book, as God's inspired Word. From this, some argue that Mosaic authorship is equally unimportant.
RESPONSE: These are not analogous, because the author of Hebrews is unknown, while the author of the Pentateuch is clearly stated. The books claim to be written by Moses, and the NT authors affirm this claim. There is a big difference between an anonymous author and a pseudepigraphical author.
---